FPYC BASKETBALL
FPYC U9 Girls Basketball
Team 1: Alligators
Winter 2011
Coach Hasan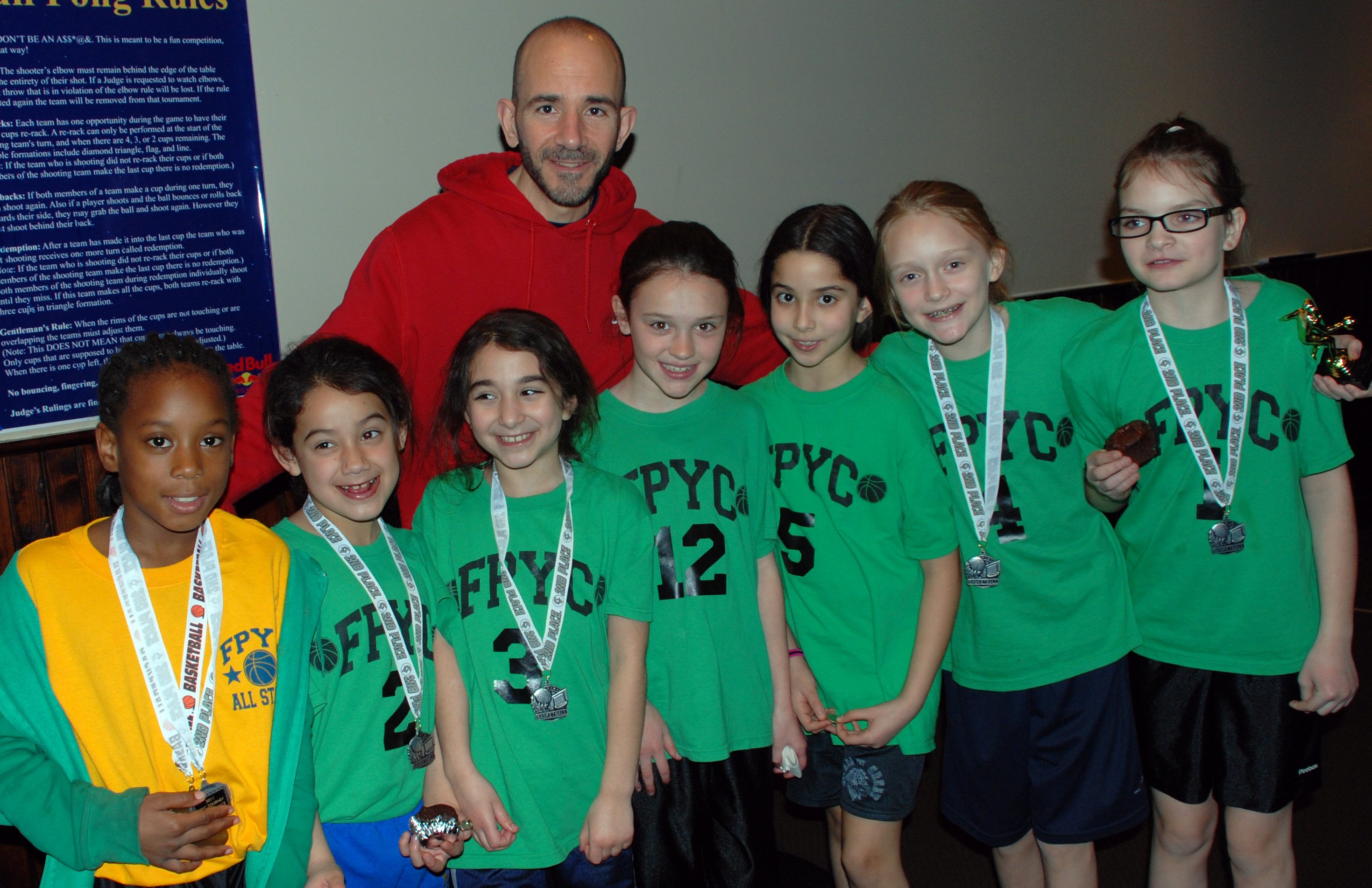 First and Most Important Rule:
Basketball is for fun.
We, the parents, are there to cheer on our children and congratulate the opposing players for good effort.
We set the example for our children, let us set a good one.
Basic Rules of the Court:
* 8-minute quarters
* Each child MUST play 2 complete quarters per game, unless they go out for medical reasons.
(However, If a player goes out for a slight fever or some other such reason and then wants to come back, they cannot.)
* 8-foot basket
* Foul line 12 feet from basket (backboard)
* 6 seconds in the 15-foot free throw lane
* NO PRESSING in the backcourt
PHOTOS
Photos taken in March 2011: Click Here
VIDEOS
Instructions: Right click on the link to the video that you would like to download,
"save target as" and save it on your desktop; then "open" to view.
(If, once you click on 'open' to view the video, you get a small 'document viewer' window,
click 'cancel' immediately. You might have to do so twice)
Some file sizes are big... so you need to be patient.
Page Created on March 14, 2011 || Last updated on March 14, 2011
Copyright © 2011 Nada Salem Abisamra
http://www.nadasisland.com/


(Whole Site)