.


.

To Cynthia's Homepage!

.


PERSONAL INFO ...
Who is Cynthia Abisamra?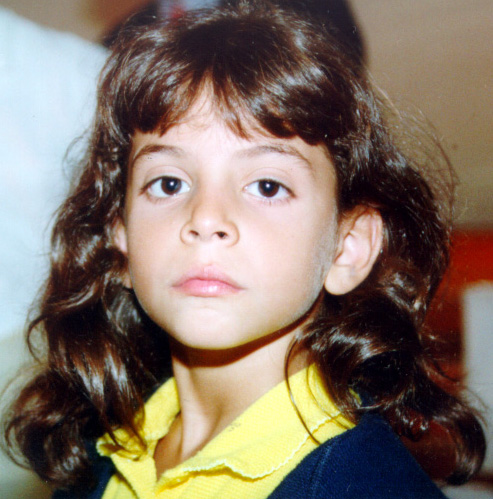 *I am a thirteen year old girl.
(My 13th Birthday Party!)
(My 12th Birthday Party!)
*I like Swimming, Skiing, Reading, Playing on the Computer,
Traveling, Playing Soccer, Tennis, Basketball, & Tae Kwon Do.
I earned my First-Degree Black Belt in Tae Kwon Do in June 2000
and my Second-Degree Black Belt on August 14, 2002
at Chung's Taekwondo Center- Montgomery, AL- USA
and am now a Tae Kwon Do coach (since May 2001).
*I am also a girl scout, and I like it a lot.
(Another site for girl scouts and girl guides)
*I am now in 7th grade, and am attending
The American Community School at Beirut.
I used to be at
"Collège Notre-Dame de Jamhour".
---

Click here to go to my Triathlon Page
Click here to go to my Tae Kwon Do Page


---

Click here to go to some of my French Essays:
"Voyage au Pays des Nuages!"
"Voyage au Pays des Livres!"

Conte:
"La Sirène et l'Huître Mystérieuse"


---

---


When I was in 3rd grade,.I used to attend a wonderful school in Alabama, USA:
"Our Lady Queen of Mercy"

My First Holy Communion
in Montgomery- AL, USA!

Click here to go to my First Book Report!
Click here to go to my Second Book Report!
Click here to read my "Essay"

Click HERE to get my Photos with my friends at School in the US

Click HERE to get my Photos in Florida- USA

CLICK HERE TO GET TO THE WEB PAGES OF MY FRIENDS AT SCHOOL in the USA

********************
.
My FAMILY ...
.
*Who are my parents?
Nada is my mother. She is a teacher and has a special homepage for teachers.
Tony.is my father. He is a compassionate and motivated person.

*Who are my brother & sister?
Marcel is my brother.
Elea-Maria is my sister! She was born on August 12, 2002
in Montgomery, Alabama- USA!!

Page Created on August 14th, 1999
Last updated on March 22, 2004
Copyright © 1999/2004 Cynthia AbiSamra.
http://www.nadasisland.com/cynthia/