.
My Wonderful Nephews and Niece
Michel, Jad, & Yara!!
This is my adorable nephew Jad, Ghassan (my brother) and Amal's son.
He has grown soooo cute!
It's been quite some time that I haven't seen him!
I miss him sooo much!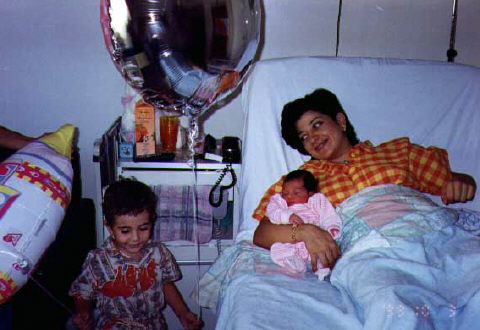 In the hospital!! Yara was just born! My little gorgeous niece that I haven't seen yet!!!
She is lying in bed next to her mother, AMAL!
As for my Wonderful other nephew Michel (Fadi--my brother-- and Patricia's son),
I bet he was the center of attraction in that room!
He is such a clever and "sympathique" little big boy!!
I adore them all!
---
To Amal & Ghassan
It's a girl!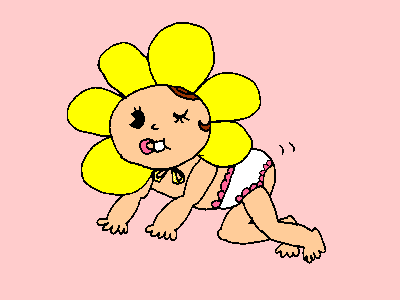 Congratulations!
We all love you a lot! Congratulations on having YARA,
our little cousin/niece! We love her already without seeing her.
Wish her a very beautiful life, full of love and happiness.
- Marcel, Cynthia, Tony & Nada
From: nadabs@hotmail.com
Card by Tomoko
Song "Prelude in G" by Frederic Chopin (click to hear it)

---
To Amal & Ghassan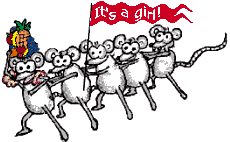 Conga-rats
On Your New Arrival, YARA!

A lot of special big kisses from all of us to Yara (and Jad!)
We love you all very much and.... We are waiting for the pictures!!!
We wish Yara & Jad happiness and success, always!
- Marcel, Cynthia, Tony & Nada

From: nadabs@hotmail.com
Card design: © 1997 by Karen Lyn Morse

---
**Click here to go to the page of our new Angel: YARA!!**
Page created on October 17th, 1999
Last updated on August 11, 2001
Copyright (C) 1999/2001 by Nada AbiSamra.
http://nadabs.tripod.com