My Resume | My Family | Where I Taught | University Projects | Online Materials | Students' Projects | Rubrics
[Sites that Link to Nada's Pages] | [Montgomery- Alabama Page] | [Emails Received]
[Middle-East Educator Magazine: Interview with Nada Salem Abisamra]
Group for Discussions on Facebook: Nada's ESL Island.(Join us there! Post your questions)


"Nada's ESL Island" is highly rated by the British
"Schoolzone-Educational Intelligence" web guide!!
Click on one of the links below:


Master's THESIS:
"The Role of Motivation, Gender, and Language Learning Strategies
in EFL Proficiency" (Html / References)
Click here if you would like to link to "Nada's ESL Island."
What are the Skills that the Dean of the School of Education Needs to Have in order to be a
State-of-the-Art Dean?
Click below to get an answer....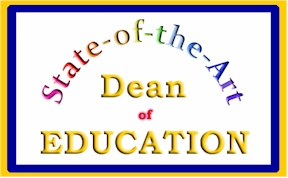 English @ ACS | ESP @ USJ | ESL @ ACS | English Tabloid
ESL at the International Officer School, Maxwell Air Force Base
Mission, Goals, Objectives (Bloom's Taxonomy)
AAETIB
(Association for Translators and Interpreters)
Organized Links:
For Teachers | For Students | For Web Page Design | For Lebanon | For French | For Search Engines
Miscellaneous | Research Sites
A Midsummer Night's Dream (Simplified)