| | |
| --- | --- |
| | "Nada's ESL Island" |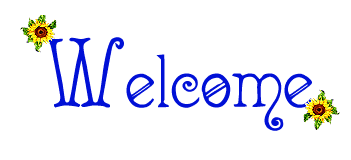 To My Family's Page...
---
Montgomery, Alabama, USA
August 11, 2002
(1 day before Elea-Maria's birth)
At Madelene's House!
---
Click here to read the wonderful "Tale" Cynthia and her friends
wrote in French last year:
"La Sirène et l'Huître Mystérieuse"

.

*Who are my nephews and nieces?
Michel, Julien, Jad, Yara, Maria, & Yasmina.

**Click here to go to the page of our Angel: YARA!!**

*Who are my husband's nephews and nieces?
Marc & Ralph
Ghinwa, Yara, Sarah & Tamara
**Click here to go to YARA's page**
Click here to get our Easter 2001 Photos!
Page Created on September 8th, 1998 || Last updated on July 16th, 2002
Copyright © 2001-2009 Nada Salem Abisamra
http://www.nadasisland.com/
Nada's University Projects || Nada's Online Materials
Second Language Acquisition || Teaching Culture || Teaching Reading || Teaching Writing || Teaching Idioms
Affect in Language Learning: Motivation
"Error Analysis: Arabic Speakers' English Writings"

Back to Nada's ESL Island