| | |
| --- | --- |
| | "Nada's ESL Island" |
My University Projects...
(You can find some other projects in my "Online Materials")
.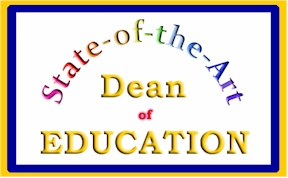 Instructional Systems Design - ISD
Foundations of Curriculum Theory: Notes & Reflections
Curriculum Theory: Notes & Reflections
New! Research in Curriculum & Instruction.New!
New! Paradigms of Instruction and Assessment.New!
New! Emotional Intelligence in Teacher Education.New!
*TEAM BUILDING
*Teaching IDIOMS
*Character Education
*Emotional Intelligence
*Second Language Acquisition
*Theory & Design of Curriculum
*Educational Decentralization in Mexico
*Affect in Language Learning: Motivation
*Rhetoric & Style: Classical Progymnasmata
*Approaches & Activities for Teaching Writing
*Strategies & Techniques for Teaching Culture
*Teaching Reading from an Interactive Perspective
*Error Analysis: Arabic Speakers' English Writings
*Policymaking in Jordan: From Incremental to Synoptic
*Rehearsing in the Writing Curriculum: The Journal- Huff & Kleine- Notes
*India: Government Strategies for Secondary Education Reform, 1952-1965
Diagram
Master's THESIS:
"The Role of Motivation, Gender, and Language Learning Strategies
in EFL Proficiency"
---
Page created on February 2, 2001 || Last updated on October 14, 2010
Copyright © 2001-2010 Nada Salem Abisamra
http://www.nadasisland.com/