Welcome to Nada Salem Abisamra's

"Using Web Page Design To Enhance Student
Motivation &Learning"
At
The American Community School
at Beirut
April 5, 2003

---
Teaching is Both A Science & An Art
Instructional Development. University of California Santa Barbara. Fall, 1993.
TEACHING RESOURCES
CHARACTERISTICS OF A GOOD TEACHER
GOOD TEACHING
by Theodore R. Sizer, Former Dean, Harvard University College of Education.
---
Definition of Motivation
According to Gardner (1985), motivation involves 4 aspects:
A Goal
An Effort
A Desire to attain the goal
Favorable Attitude toward the activity in question.
What are the keywords that "Motivation" triggers in our minds?

*Goal
*Effort
*Desire
*Energy
*Active involvement
*Persistence
Sources of Motivation
"Without knowing where the roots of motivation lie,
how can teachers water those roots?"
(Oxford & Shearin, 1994, p.15)
Educational psychologists point to three major sources of motivation in learning (Fisher, 1990):
Intrinsic satisfaction
Extrinsic reward
Both satisfaction and reward
http://www.nadasisland.com/motivation/
---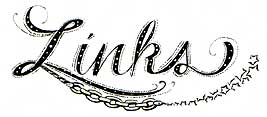 Browser:
Netscape Communicator (download)
General:
http://members.fortunecity.com/nadabs/linkspagedesign.htm
http://www.freestuffcenter.com/
http://coolarchive.com/
Free web page hosts:
http://www.tripod.com **
http://www.geocities.com
http://www.hypermart.net
http://www.20m.com
http://www.fortunecity.com/
http://www.bravenet.com/
http://angelfire.lycos.com/
http://www.freewebspace.net/ (list)
http://www.4freehosting.net/www/100best.htm
http://www.comparewebhosts.com/
http://freeweblist.freeservers.com/
http://www.teacherweb.com (not free)
For free graphics:
http://www.flamingtext.com **
http://www.freegraphics.com/11_Online_Create_Your_Own/
http://www.clip-art.com/
http://www.animationfactory.com/
http://www.ausmall.com.au/freegraf/
http://www.ausmall.com.au/freegraf/freegrfa.htm
http://www.ausmall.com.au/freegraf/graphix.htm
http://www.cooltext.com/ (free online graphics generator)
http://www.top20free.com/ (Collection)
http://www.1netcentral.com/graphics-tools.html (maker)
Free animations:
http://www.animation.com
http://www.fg-a.com/gifs.html
http://bestanimations.com/
http://www.animationlibrary.com/a-l/
http://www.animfactory.com/
http://www.gifanimations.com/
Free Ads/Banners
http://www.animationonline.com/ (Excellent) ***
https://www.angelfire.com/biz/banksenterprises/createabanner.html
http://www.bxmegalist.com/Free_Ad_Creation.htm
http://www.1netcentral.com/graphics-tools.html
http://coder.com/creations/banner/
http://www.addesigner.com/
http://www.quickbanner.com/
http://www.bannersgomlm.com/
Advertize your page:
http://www.google.com/addurl.html (add your site to Google) **
http://help.yahoo.com/help/us/url/url-01.html (add your site to Yahoo) **
http://www.addme.com/ **
http://submitexpress.com/
http://www.usubmit.com/
http://www.college-scholarships.com/ free_search_engine_submission.htm
http://www.nnh.co.uk/launch/
http://www.quickregister.net/
http://www.bravenet.com/searchsubmit/index.php
http://www.buildtraffic.com/indexnew.shtml
http://www.submitit.com/ (not free)
Counter & Statistics
http://www.sitemeter.com/ **
http://www.statcounter.com/
http://www.extreme-dm.com/tracking/?reg (only statistics)
http://www.nedstatbasic.net/ (only statistics)
Creating Online Tests
Online Tests
Creating Online Tests
---
Additional Workshops:
Workshop about Teacherweb
Further Instructions Related to Teacherweb!
Creating Personalized Icons, Banners & Animations
Integrating Internet Technology in the Classroom: Web Page Design
The Easiest Way to Animate Graphics & Insert a Counter on your Web Page

---
Nada's Whole Site Visitors: